Services Offered by Cuteicals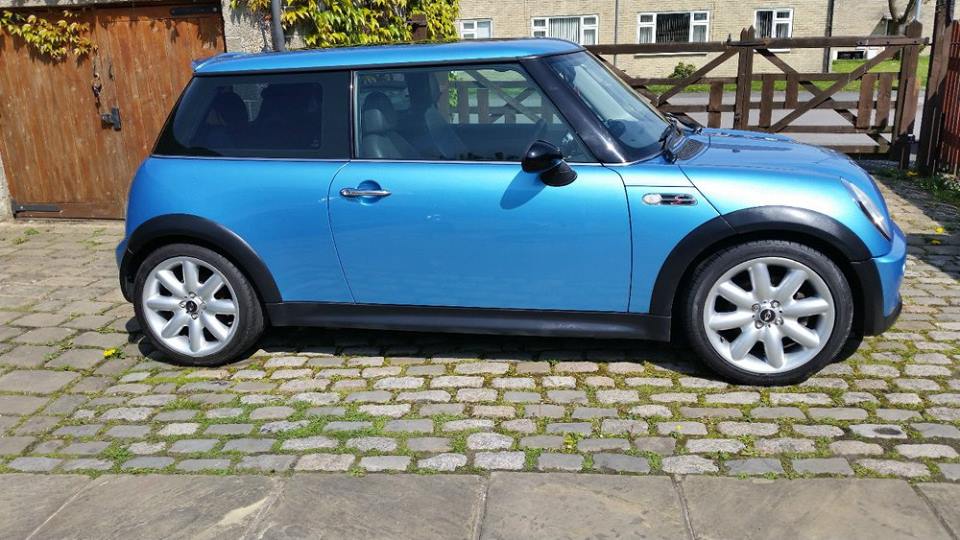 Cuteicals is a mobile beauty service offering clients a first class service,
The services which I offer are detailed below, I am fully quailfied and insured for all of the services I offer and take great pride in the customer feedback I recieve for my services.
Mobile Spray Tanning Service Leeds
£22 per person or £20.00 if two or more per booking
Covering all of leeds and surrounding areas, using the industry leading Moroccan Tan solution. Have a very natural looking tan or go even darker if required.
Acrylic Nails (from £29)
I can transform many hands especially those who have short nail beds or those who bite their nails. I have trained with Entity products which are MMA FREE. MMA is methyl methacrylate which is dangerous to unsuspecting clients. The way to distinguish if MMA is being used is generally oriental techs using electric files and wearing masks. These acrylics are long lasting due to being etched onto the nail plate (electric file). The dangers are if you bang these nails they could result in losing your natural nail as they have no breaking point and the natural nail being damaged due to over filing of the natural nail. If you would like more info search MMA dangers.
Acrylics are not indestructive as the saying goes treat your nails as Jewels not tools. In other words you will need to learn how to do tasks using things other than your nails IE: don't open cans of pop etc.
The acrylics have a breaking point so if you bang them or catch them they will pop off your nail.
Depending on your lifestyle infils may be needed from as soon as a week.
To keep your acrylics in good condition you will need to avoid putting your hands in water for approximatley 4 hours after having them done and apply a cuticle oil as many times in the first day then twice daily thereafter. This stops them becoming brittle. Having your hands in water for prolonged periods of time will harm them. You'll need to wear gloves whenever you are using chemicals or doing tasks such as gardening. Another good thing to use is hand cream daily however make sure it is not oil based or this may cause lifting.
I have many different types of tips available if you would like to see my range please join
Gel polishes (from £22.00 fingers or toes £35 for both)
These go on natural nails (no extension) or can be applied over Acrylics. For natural nails these are an alternative to normal polish and can last upto 2-3 weeks depending on your lifestyle. The gel polish helps promote natural nail growth as they have keratin in and are a hit with nail biters who can see the progress their nails are making in the regrowth which is visible in the cuticle area. They put a protective layer on your nails and many report their nails are a lot stronger whilst wearing gel polishes.
I have trained with Hand and Nail Harmony who are the founders of Gelish and also use China glaze's Progel.
Rockstar Nails (from £25)
Are very popular for both fingers and toes. The term rockstar means glitter. I encapsulate the glitters in gel polish so can again be used on the natural nail or over Acrylics. I have many colours to chose from or if you have a colour in mind ask and I will try and source for you.
Nail Wraps (from £15.00 fingers or toes £25 for both)
Nail wraps better known as Minx Kooky or Trendy wraps are fantastic for those who dont want to have their nails polished, but still want the glitzy look for that special occasion or night out, they are a vynl type wrap which is contured to your nail and gives an instant new look and feel.
There are hundreds of colours and designs you can choose from including Minx Kooky, Trendy and many more.
The wraps will last around 2 weeks depending on your daily lifestyle and can last longer, toes they last from 3 weeks upwards with many clients still wearing them after 6 weeks.
Lash Lift & Tint £35
Patch test is required before booking.
Fed up of having Panda eyes from rubbing eyes with Mascara on ? Feel like your lashes are flat and lifeless and want to loose the eyelash curlers ? Well the solution is here ! NOW AVAILABLE at Cuteicals. Lashes are lengthened and tinted to give appearance of mascara. No maintainance needed other than a quick brush with the mascar wand provided. Great for Holidays, Swimming (after 24 hours). allergy sufferers or if you just want no hassle lashes Lasts 6-8 weeks ( recommended to return 6 weekly to keep the lashes looking good ). PATCH TESTS ARE MANDATORY at least 48 hours before treatment no matter whether you have had this done elsewhere my insurance won't cover me without. Must be ok to have eyes closed for upto 1.5 hrs x
Adel-Alwoodley-Armley-Beeston-Belle Isle-Bramley-Burley-Chapel Allerton-Chapeltown-Clarence Dock-Cookridge-Crossgates-East End Park-Farnley-Farsley-Gildersome-Halifax-Halton-Harehills-Headingley-Holbeck-Horsforth-Hunslet-Hyde Park-Kirkstall-Leeds City Centre-Meanwood-Middleton-Moortown-Morley-Oakwood-Pudsey-Rodley-Rothwell-Roundhay-Seacroft-Shadwell-West Park-Whinmoor-Woodhouse-Wortley